Roatan was our first NEW port for this cruise, and we were quite excited about it. We had booked a tour through
Victor Bodden Tours
. We selected the Best of Roatan Private tour, and our friends decided to join us.
Basically, this tour was a private tour guide and Air Conditioned van for the entire day on the island to do WHATEVER we wanted. And this proved to be AMAZING!
We got off the boat and headed up toward the cruise "village" area. This is a bit of a hike, but really not to bad, and it was very pretty. We didn't stop and look at much at this point, put I had read ahead of time that there was a booth that would stamp passports, so we went and searched for it. Its right under a huge map of Roatan.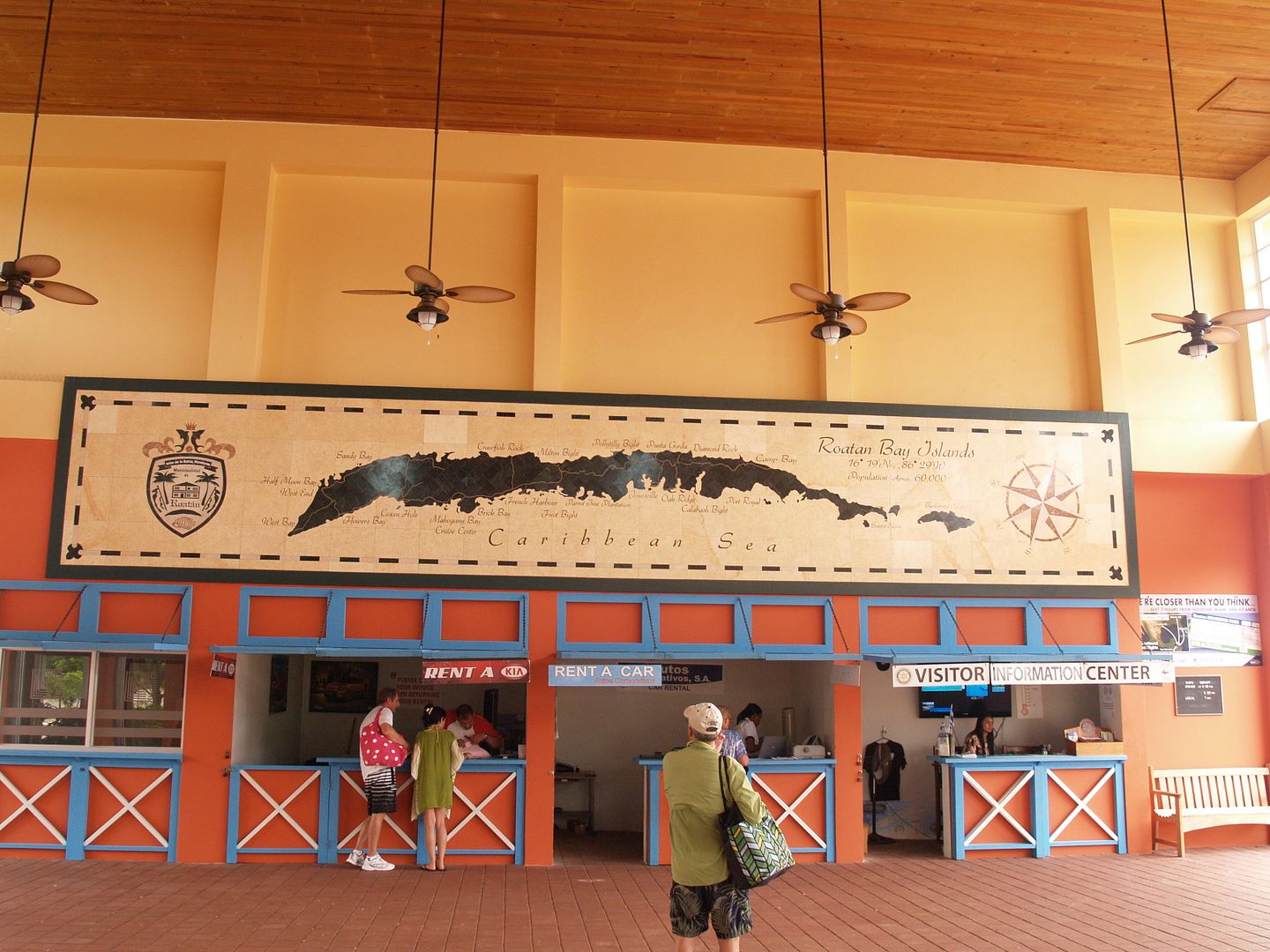 The booth is staffed by volunteers for the local Rotary Club, and they stamp passports for free, but accept donations to help schools on the Island, and I was happy to leave a nice donation, and had a very nice chat with the young lady working the booth. Roatan was off to a good start!
From there, we headed out of the "village" and started making our way to meet our tour guide. Victor's instructions were very clear, and we knew it would be bit of a walk to get to the meeting point. Basically, you exit the cruise terminal area, go through the gate, down a hill, and at the bottom of the hill, Victor's guides will meet you.
The walk was more difficult than I anticipated... its a steep hill climbing up and walking down, and there was some construction going on with the sidewalks, so I ended up walking on the road (being directed there by a security guard) since I had the stroller. Traffic at this time was VERY light, but it did make me a little nervous.
We were also warned by Victor that there are some that try to impersonate his tour guides, and you will get LOTS of offers for other tours. We said he had one pre-booked and people left us alone.
Once we got to the right spot, we checked in and were introduced to our Guide, Kenny. We were taken to a nice LARGE van and Kenny helped us get the car seat installed and our baggage settled. Once the van got started, the A/C kicked in, and it was amazing!! It was relatively early in the morning at this point, but already 90+ degrees with high humidity, so it was very much a relief to be in comfort!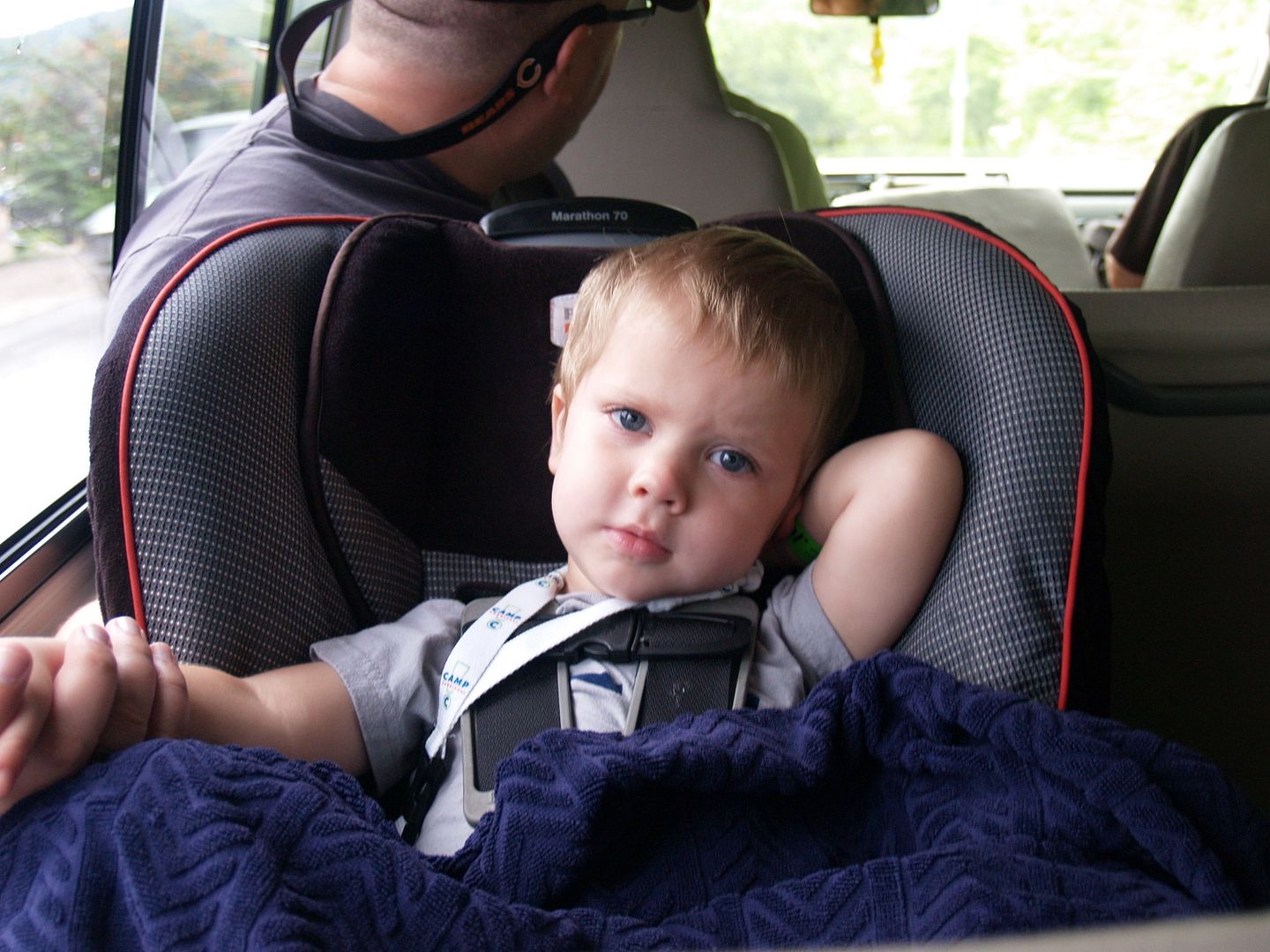 Off we go on our tour. Kenny said he liked to start with a short tour of the island on the way to Victor's place, and we thought that would be perfect.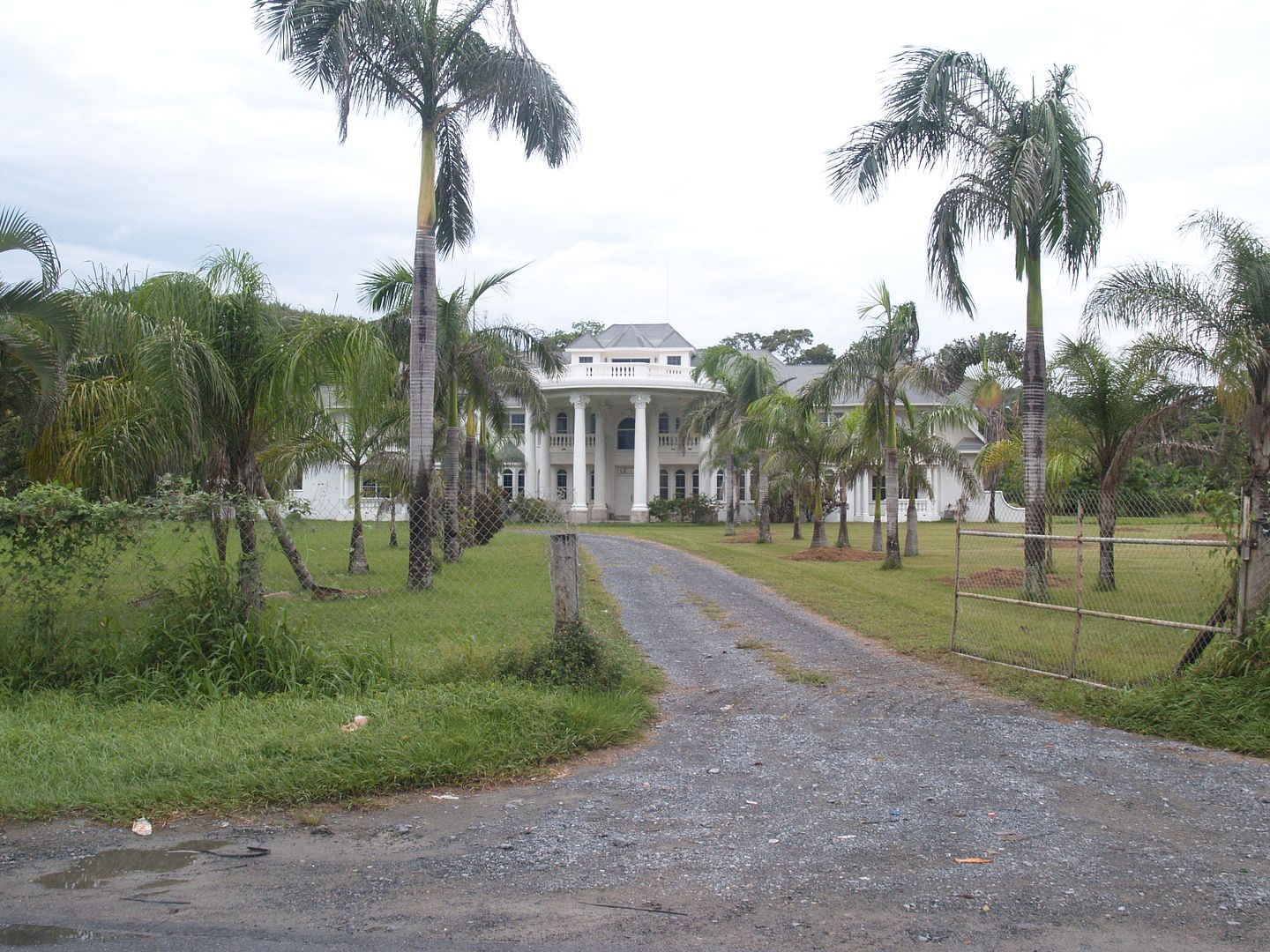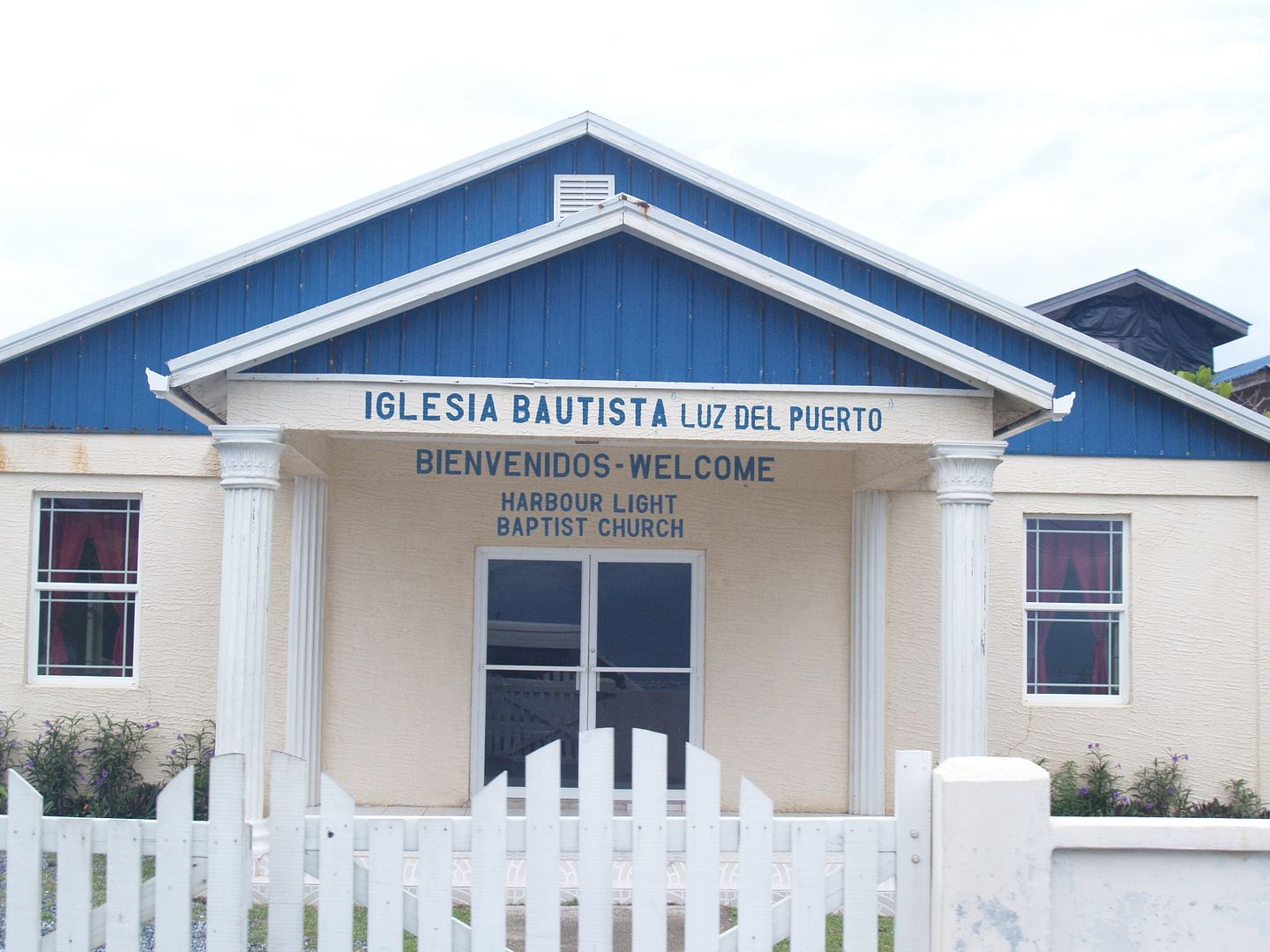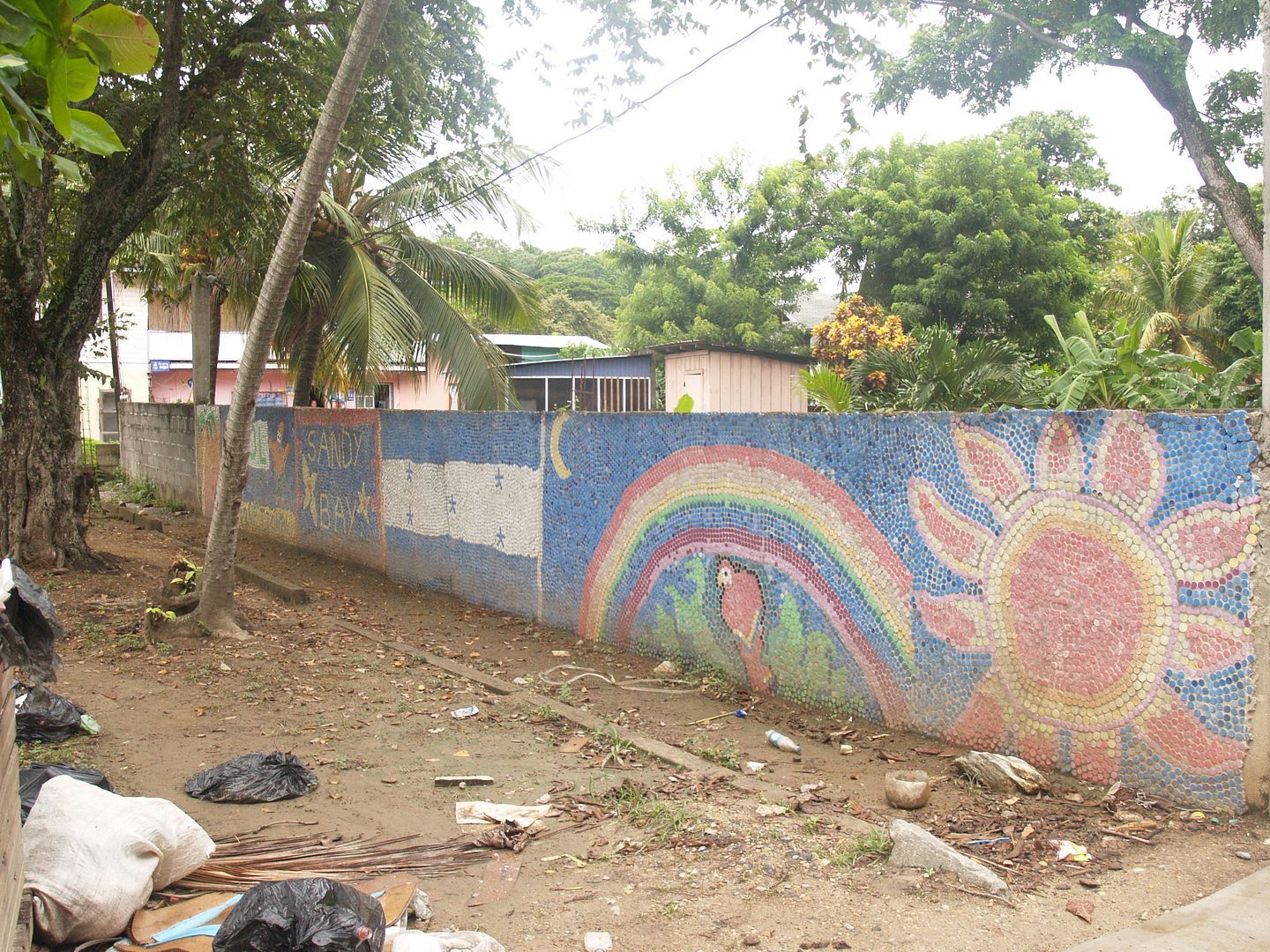 The Island is gorgeous, and we saw some amazing things. A few things struck me, most of all was the laid back and friendly nature of the people. Even in what little traffic there was, people were content to just get out of the way, no one seemed in a hurry.
The other thing that struck me was the garbage along quite a bit of the coastline. Kenny told us that its primarily on the side of the island that faces Honduras, and it all comes from there. They do a good job of keeping the public / tourist beaches clean, but the other areas is staggering how much trash collects.
This first part of our tour ended at Victor Bodden's place, where we were to pay for our tour, as well as do one of our add-on activities, Victor Bodden's Monkey Business. This costs a WHOPPING 5 dollars and is an AMAZING experience. The best part... seeing the JOY in the eyes of B in getting to interact with Monkeys!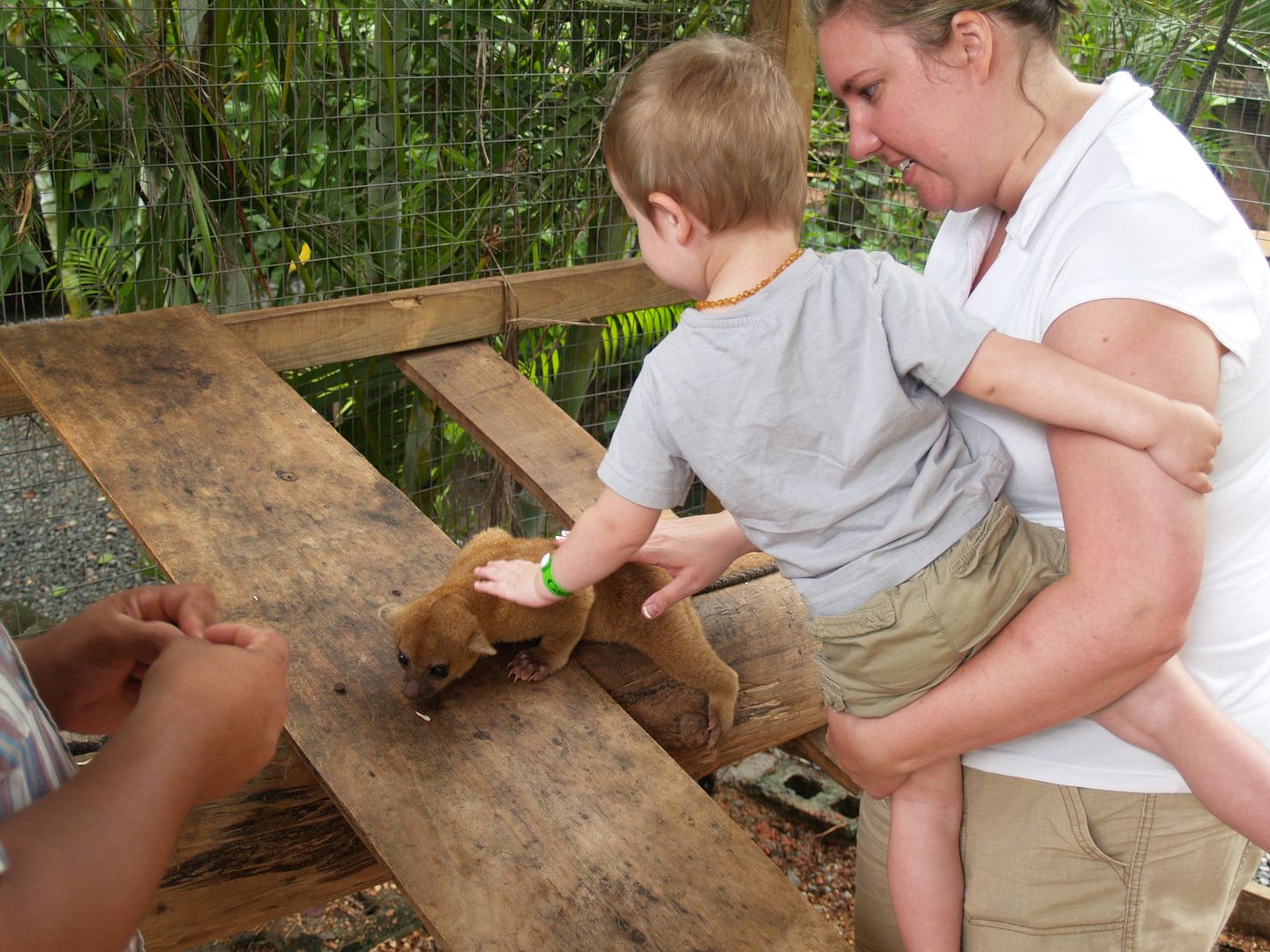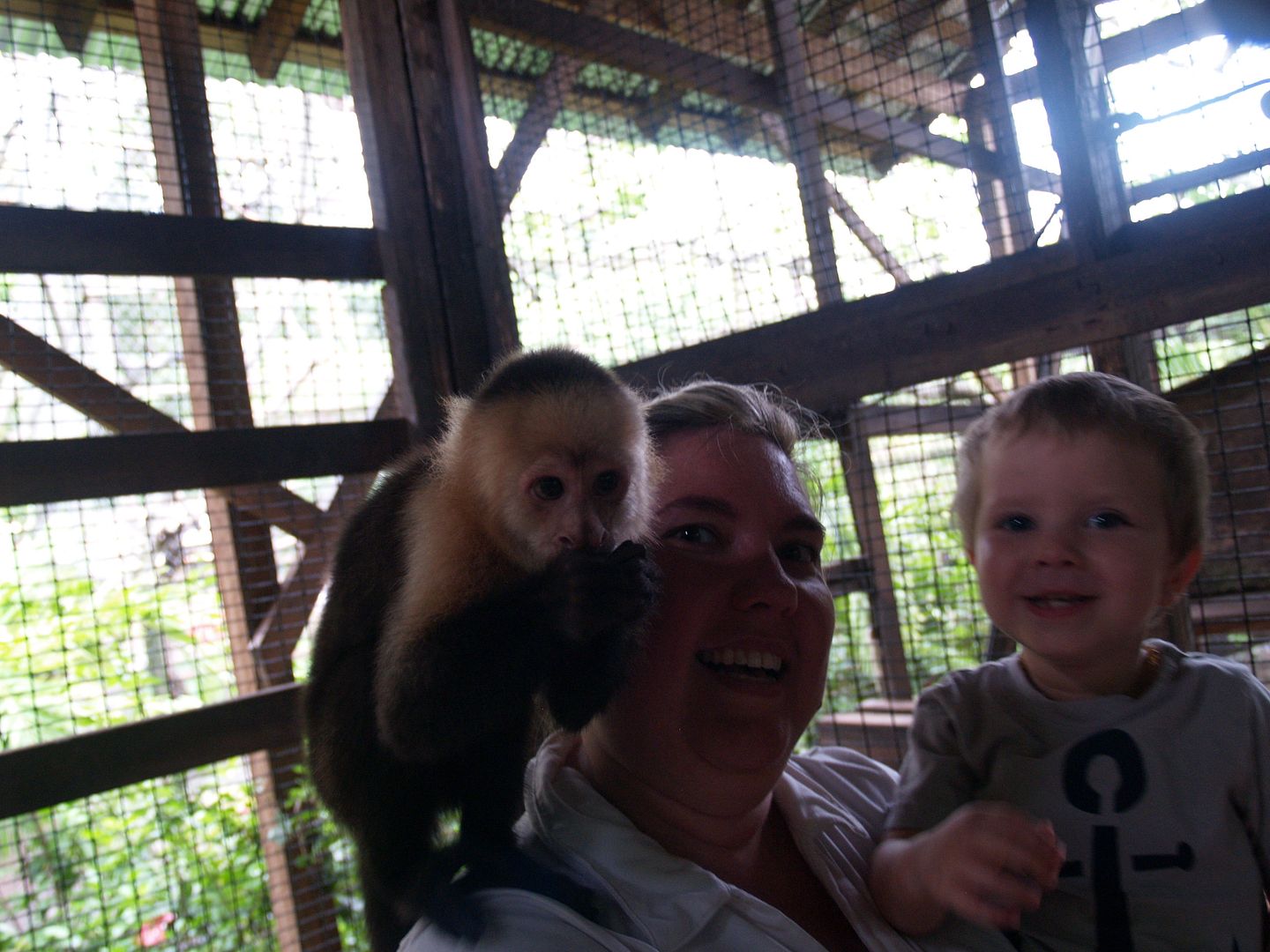 After visiting Victor Bodden's place, We asked Kenny to take us someplace local to eat. He took us not far away to a little place along the road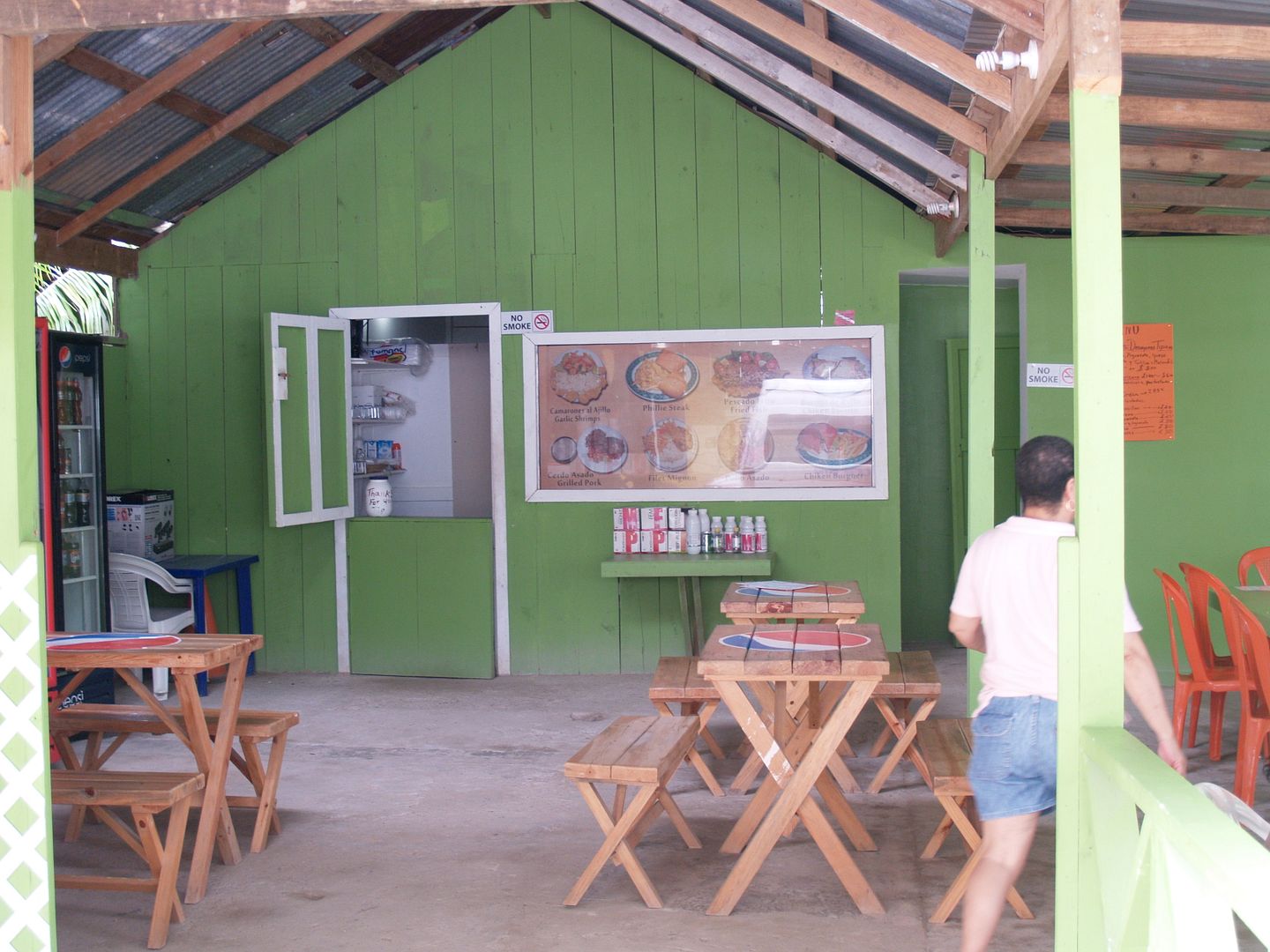 After lunch, and after the restraunt owner packed a little something for Kenny, we headed out again, asking Kenny to take us to some good picture taking spots. B napped a little and played a little while we saw some AMAZING vistas and views!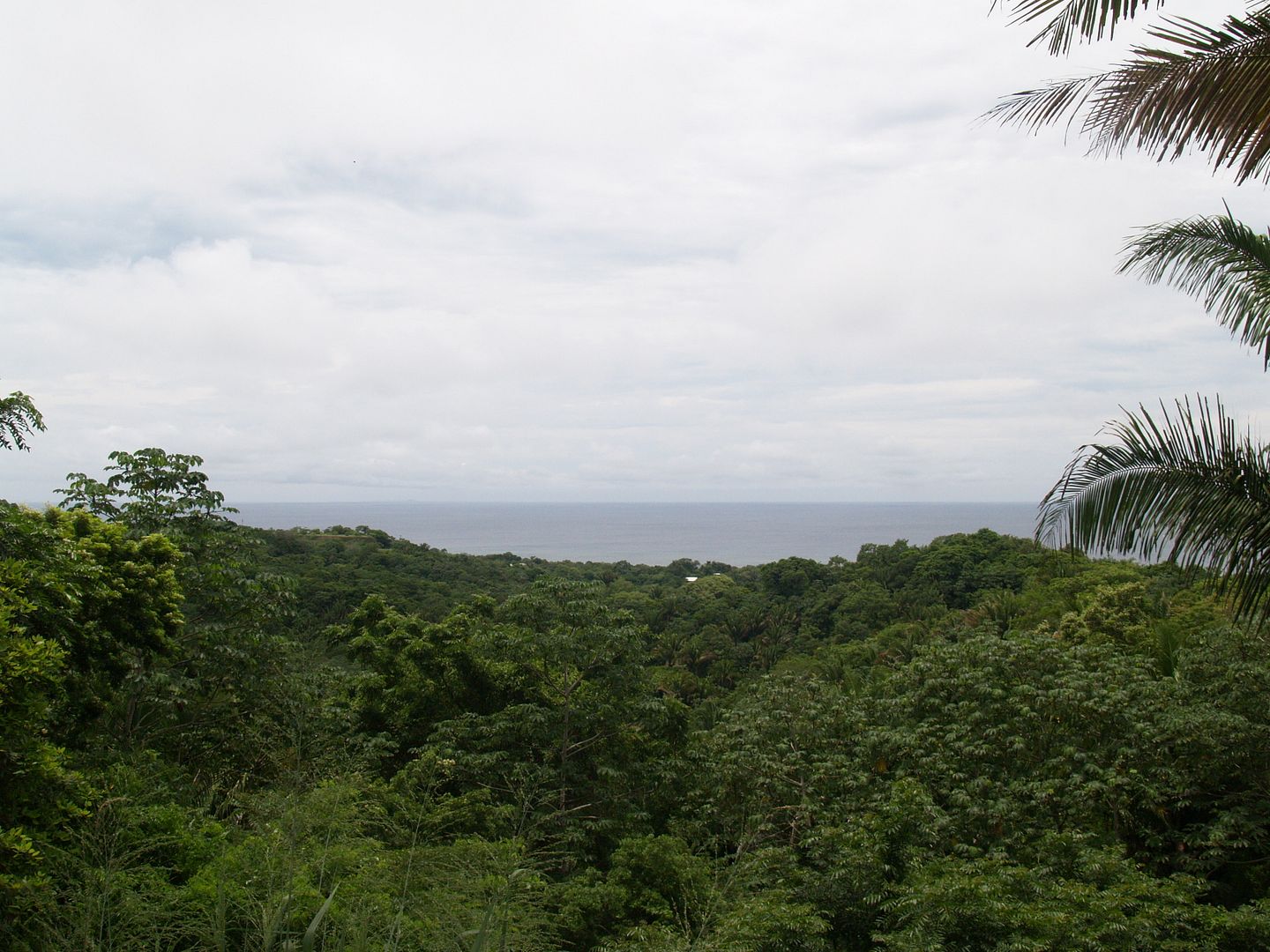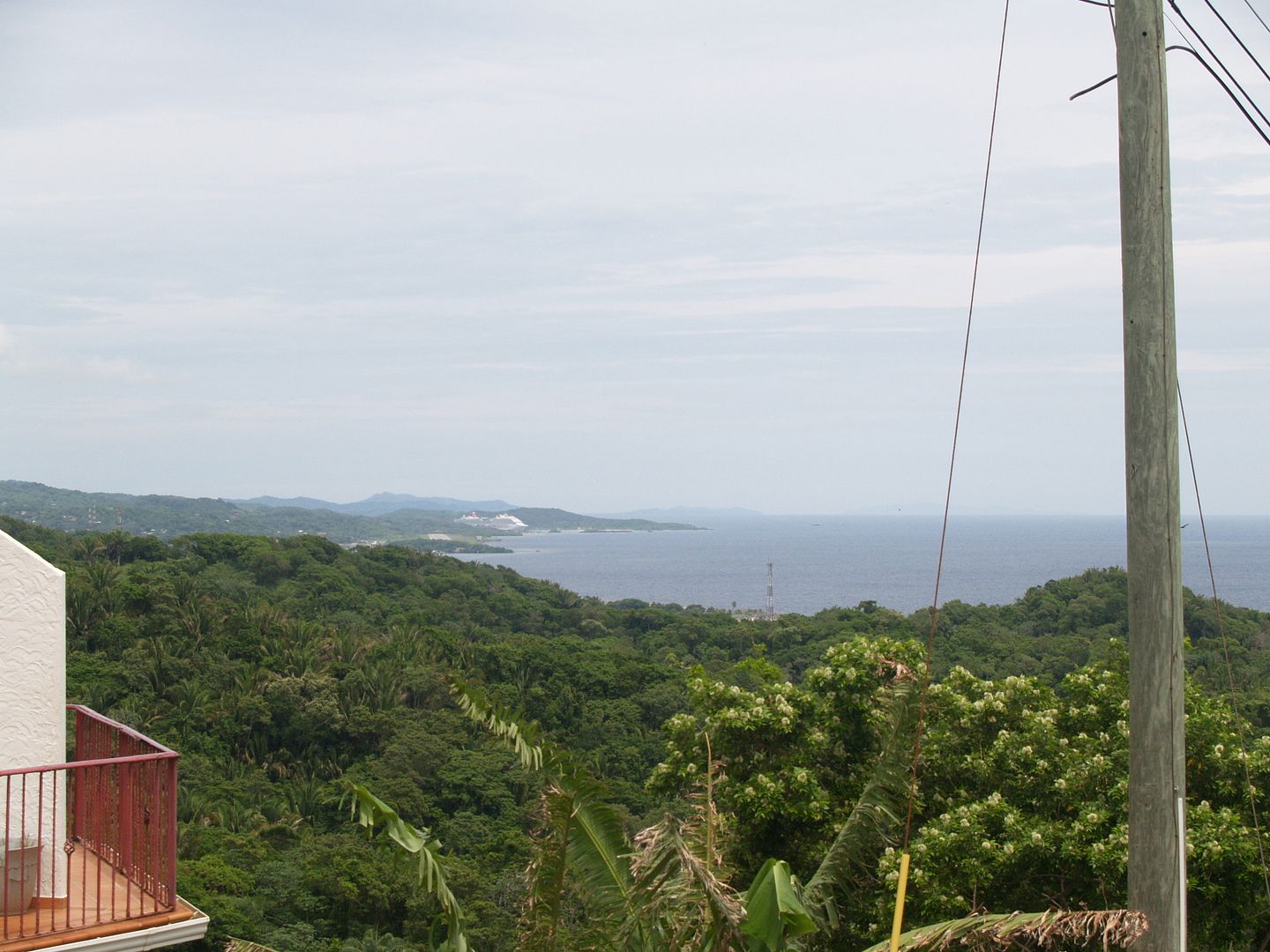 One of my fav's was this view of a Sunken Ship with the Carnival Dream behind it. Kenny told us the story of the ship wrecking and how it was salvaged in place. While he was pulled over on the road doing so, some locals tried to sell us Conch shells through a fence despite closed windows on the Van.... I'm guessing people pull over at that spot quite a bit.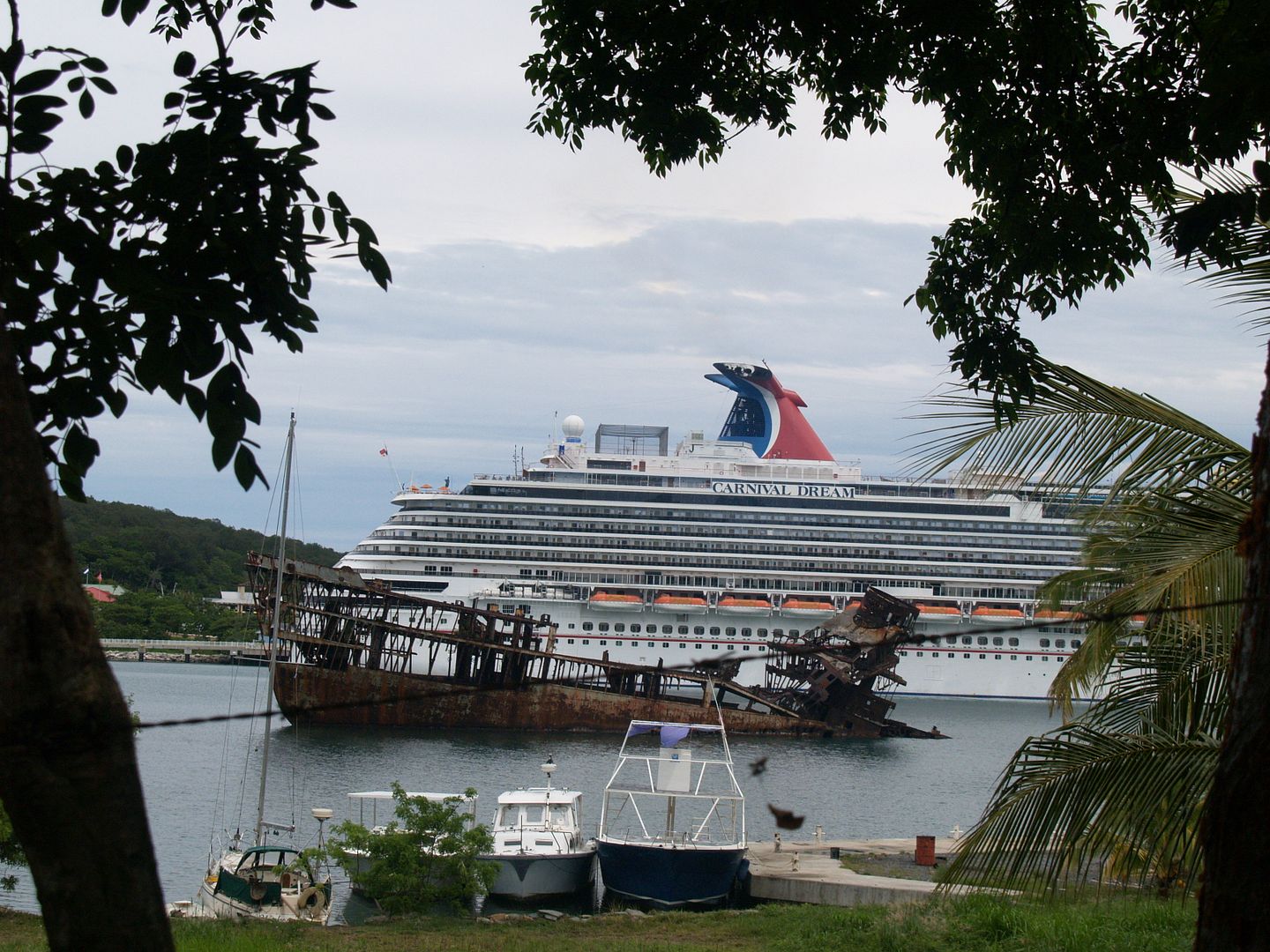 Finally, our day was over, and Kenny took us back to the Cruise Terminal. Independant Tour Operators are not allowed to pick up people in the terminal, but they are allowed to drop them off, and I was quite thankful for that!
We paused for a quick picture with Kenny (well, one of our friends and B did)
We gave Kenny a nice tip for doing a great job and headed into the terminal/"village". We had a little time, so we took some silly pictures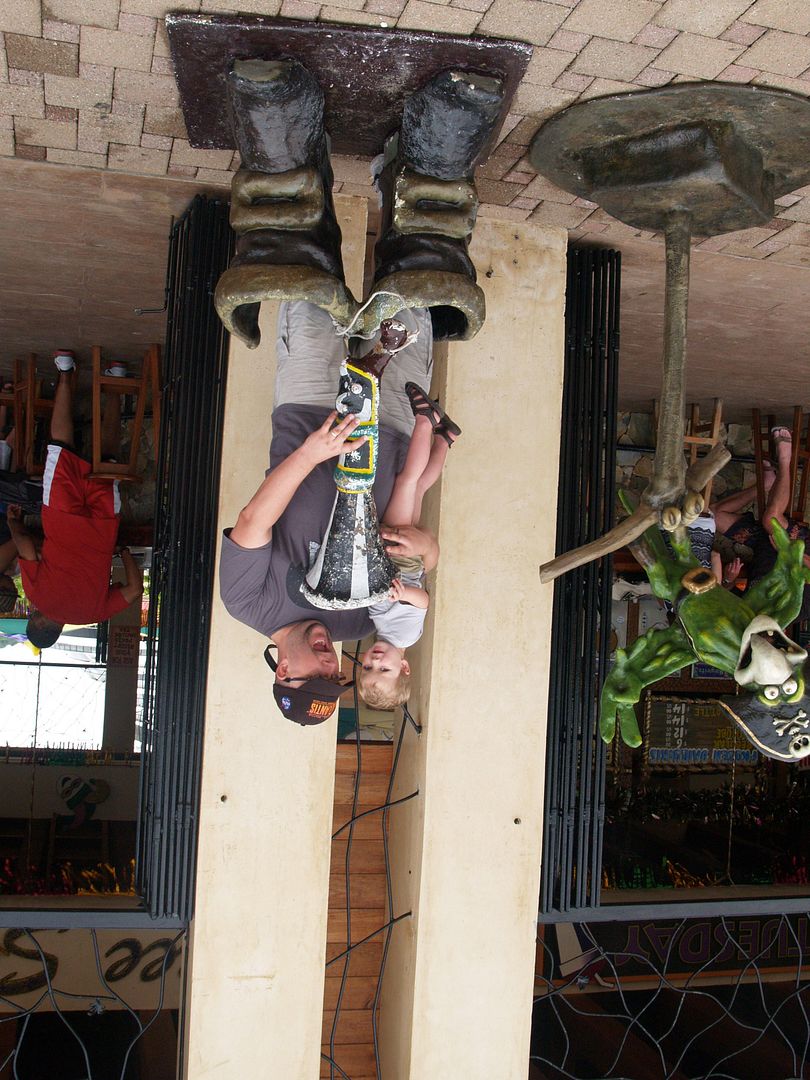 And then did some shopping. N ended up with a beautiful Tanzinite pendant, and one of our friends got some great deals as well. N is notoriously difficult to shop for jewlery with, because she HATES big stones, and gaudy settings, and of course, thats what the salesmen want to sell you! In the end she got what she wanted, and we were able to haggle enough to make it seem like a deal, and still leave a LITTLE (tiny bit) of meat on the bone for the salesman!
By this point, B was in the carrier and was PASSED OUT!! After wrapping up our shopping, we headed back to the boat, stopping to get a group pic
Roatan was an amazing place, and our visit was awesome.
Once we got back to our room, I had to snap a picture of the shipwreck from another perspecitve... our window!!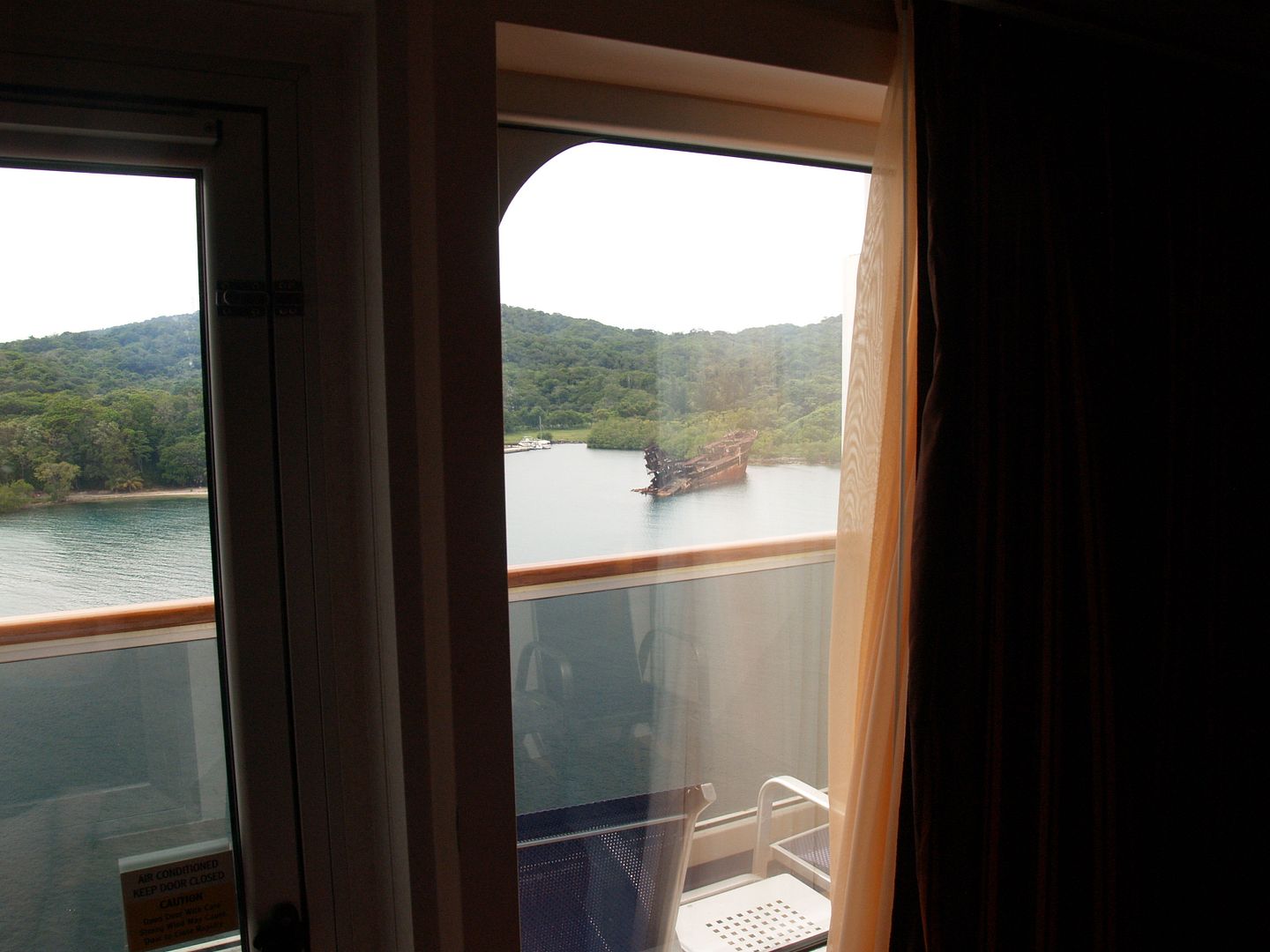 N had to run to a spa appointment to get her nails "did", so B and I joined our friends at the water slides, and we had a BLAST!!
I've got some video, I'll try to get it on youtube and posted here. AMAZING views of Mahogany Bay from way up there!
Soon enough, we were at dinner, and this evening, I remembered to photog the deserts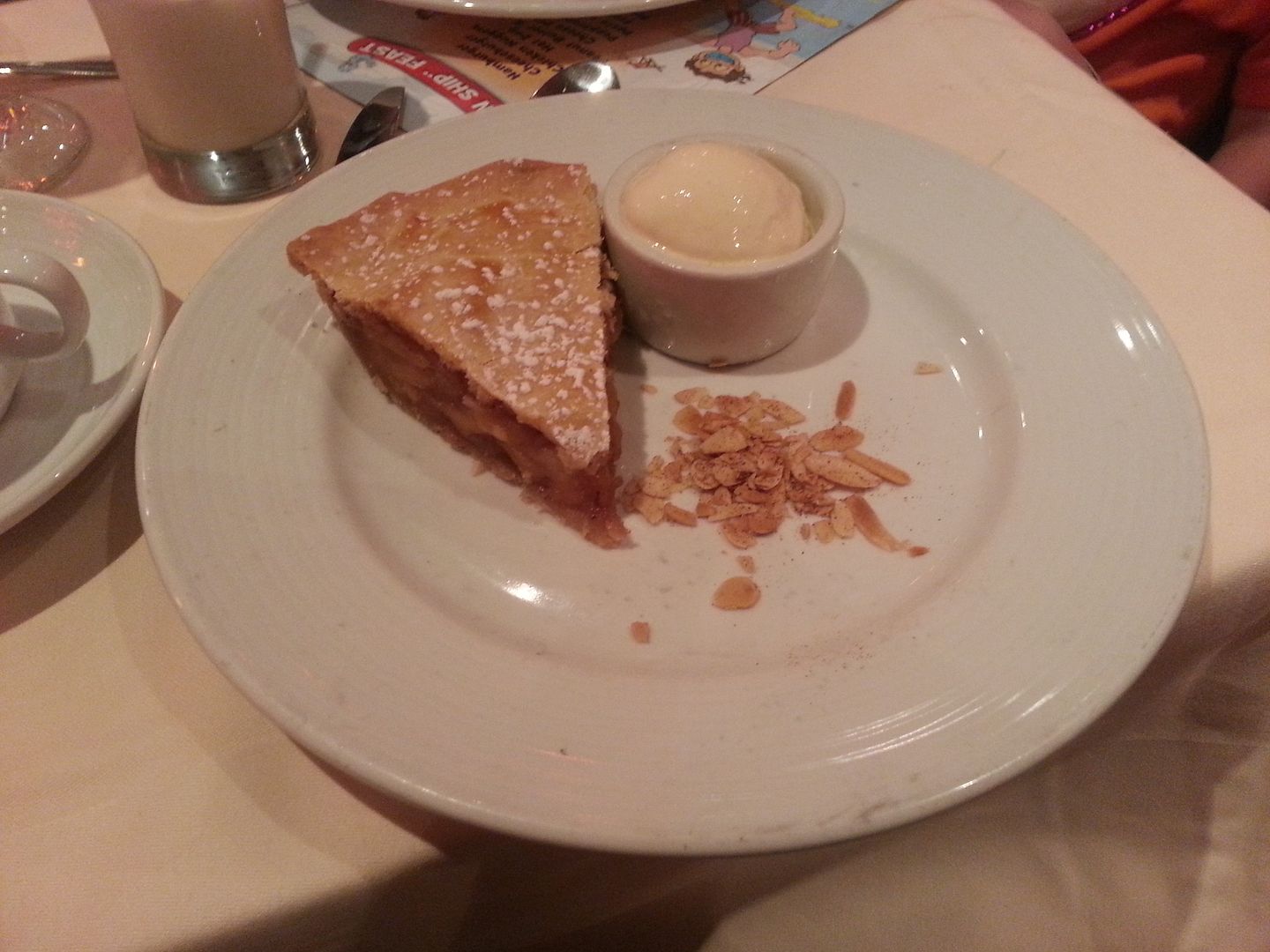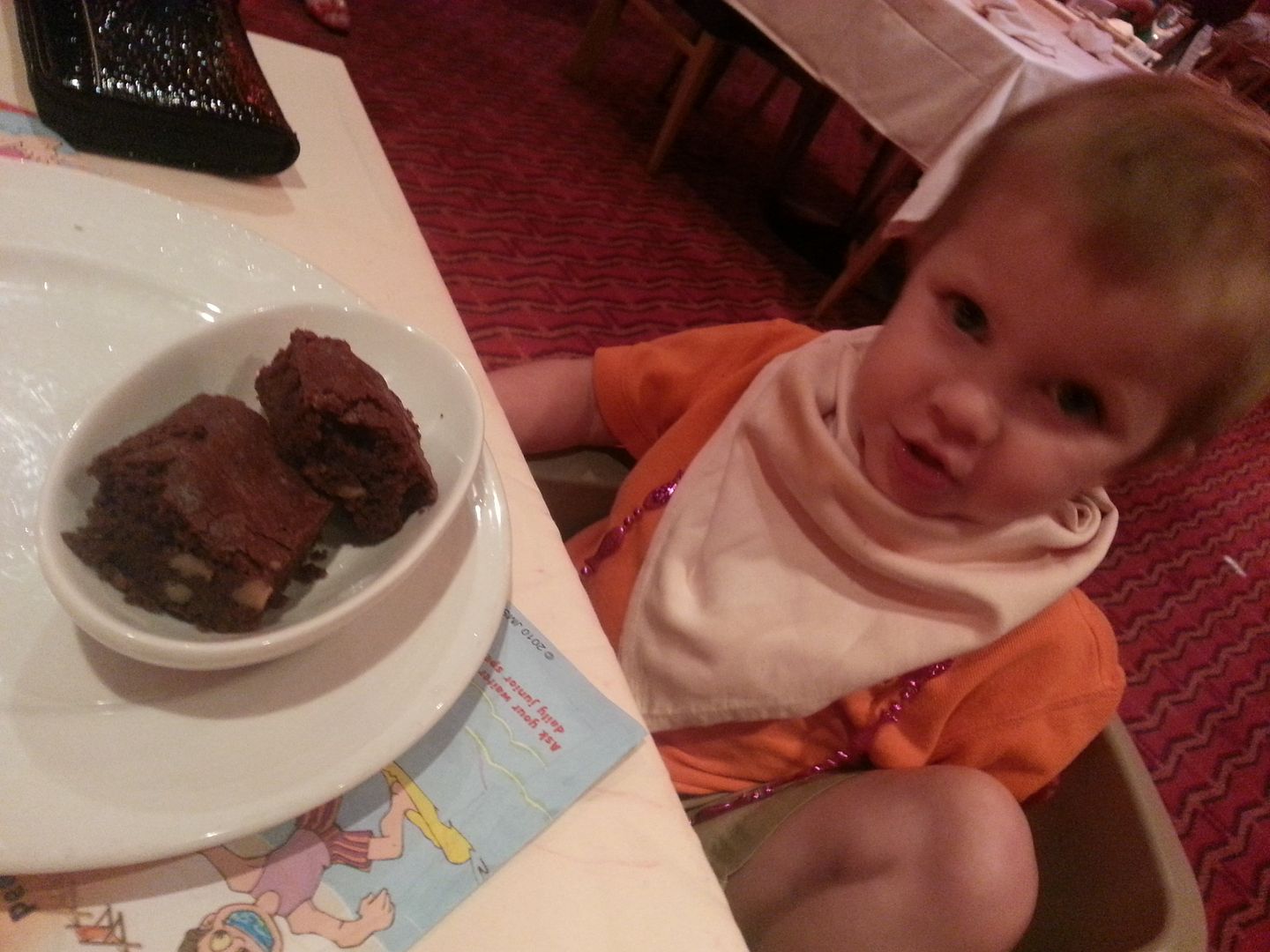 And after dinner... another towel animal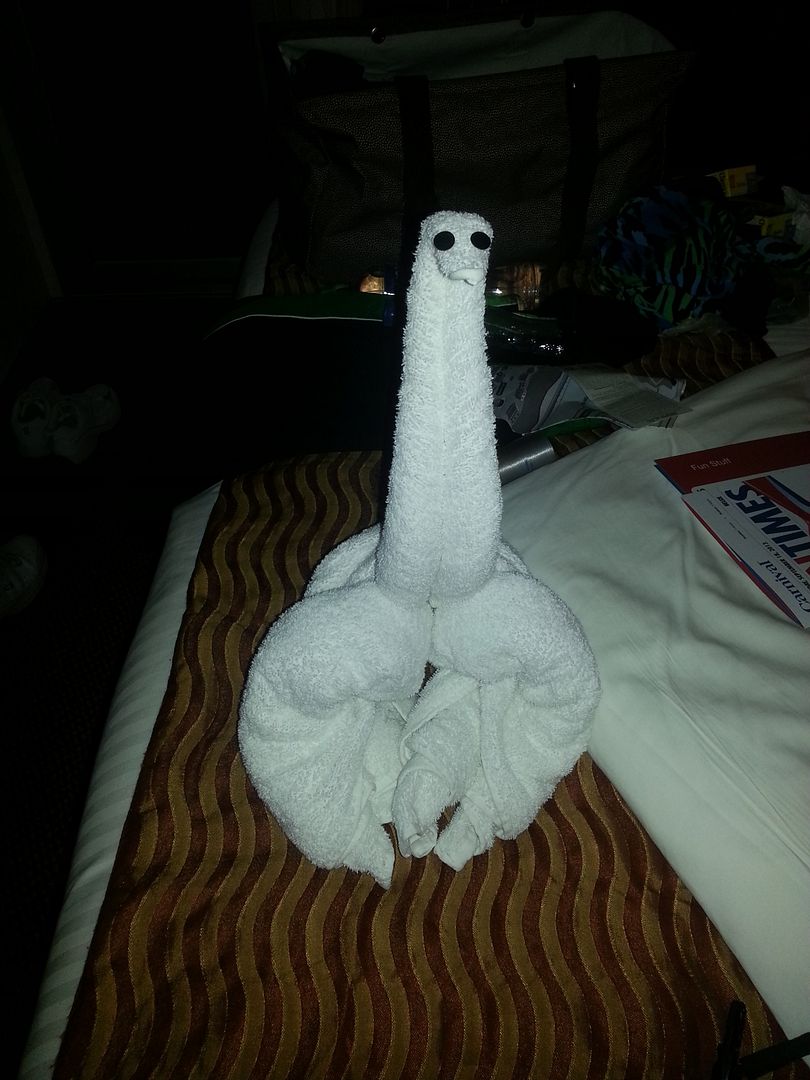 The rest of the evening was filled with Camp Carnival time for B, and a show in the theater for N and I, then off to bed.
ROATAN WAS AMAZING!! I'd love to go back. We learned that there are hotels on the island where you can stay for like $35 bucks a night for a good suite. It wouldn't be a bad place to just spend a week!